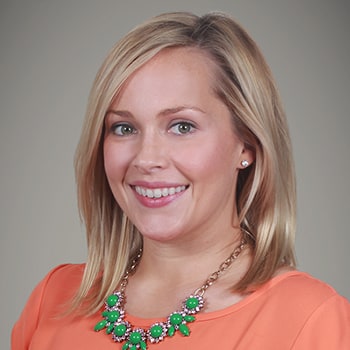 Tyler Moore Kostal
Partner
Tyler Kostal is a partner in the New Orleans office of Kean Miller. She practices in the energy and environmental litigation group, defending energy companies in lawsuits involving oil and gas, environmental, toxic tort exposure, wetlands loss, pipeline, and commercial litigation and appeals. She also assists clients with Medicare reporting and compliance obligations for toxic tort exposure claims.
Tyler is listed as a Rising Star by Louisiana Super Lawyers for 2019-2020 and is listed in The Best Lawyers in America as a One to Watch for 2021.
Representative Experience
Representation in legacy lawsuits involving soil and groundwater impacts related to historic oil and gas operations
Representation in wetlands lawsuits involving land loss and subsidence issues
Representation in NORM exposure and contamination lawsuits involving personal injuries and property damages, including class action and mass joinder cases
Representation in lawsuits involving mineral rights and commercial disputes

Representation in oil and gas litigation relating to the Haynesville Shale
Evaluation and resolution of Medicare and Medicare Advantage Plan lien obligations in toxic tort matters, including global resolutions
Education
Tyler earned her B.B.A., cum laude, in economics and marketing in 2005 from the University of Mississippi. She earned her J.D., cum laude, from Loyola University New Orleans College of Law in 2010, where she was a member of the Loyola Law Review and Maritime Law Society. While at Loyola, Tyler received the Law Excellence Award for Moot Court and was named a William L. Crowe, Sr., Scholar.
Admissions
Admitted, Louisiana, 2010; United States Court of Appeals for the Fifth Circuit; United States District Court for the Eastern, Middle and Western Districts of Louisiana
Memberships
New Orleans, Louisiana State, Federal, and Fifth Circuit Bar Associations; Women's Energy Network, Southeast Louisiana Chapter; Vice Chair, Young Energy Professionals Programming Subcommittee, Institute for Energy Law; IEL Young Energy Professional Leadership Class participant (2021-2022)
Articles, Publications and Presentations
Medicare Update: You Could Face Big Penalties for the Failure to Report, Louisiana Law Blog, February 14, 2020
Sharing is Not Caring: Copyright Violations in the Age of Email Distribution, Louisiana Law Blog, May 3, 2019

Tips for Working with Experts as an Associate: From Retention to Preparation for Trial, Kean Miller Attorney Development, November 5, 2018

Flood Protection Authority Files Petition for Writ of Certiorari with the United States Supreme Court, Louisiana Law Blog, July 11, 2017
Forest Oil: Texas Supreme Court Rejects Exclusive Jurisdiction of the Texas Railroad Commission over Oilfield Contamination Claims, Louisiana Law Blog, June 27, 2017
U.S. Fifth Circuit Upholds Dismissal of Flood Protection Authority Case Against Oil and Gas Industry Members, Louisiana Law Blog, March 3, 2017
CMS Recovery and Reporting Thresholds, Louisiana Law Blog, January 17, 2017
Medicare Reporting and Reimbursement Compliance, Risk Management Briefing, October 2016
Medicare's Commercial Repayment Center Means Business: Swift Deadlines on Conditional Payment Notices and Demand Letters, Louisiana Law Blog, September 2016
How to Keep Medicare from Calling After Settlement, Stay Out of Hot Water in Louisiana CLE and CE, Kean Miller Seminar, Houston, Texas, April 2016
Coastal Erosion Lawsuit Against the Oil and Gas Industry Dismissed, Louisiana Law Blog, March 4, 2015
Update: Punitive Damages: "One Bite of the Apple" or Exception to Res Judicata, Louisiana Law Blog, February 12, 2015
Punitive Damages: "One Bite of the Apple" or Exception to Res Judicata, Louisiana Law Blog, October 14, 2014
A Long Way from a New Longshore Act: Critiquing Senate Bill 669, 11 Loy. Mar. L.J. 51, 2012
Cain v. Transocean Offshore USA, Inc.: It Moved Men Over Oceans, But It's Not a Vessel?, 7 Loy. Mar. L.J. 103, 2009
Community Service
Board Member, Women's Energy Network, South Louisiana Chapter, Public & Industry Relations Director, New Orleans, 2018 - 2019

Volunteer, Homeless Experience Legal Protection (HELP) Program, Harry Tompson Center
Phi Mu Fraternity Alumna