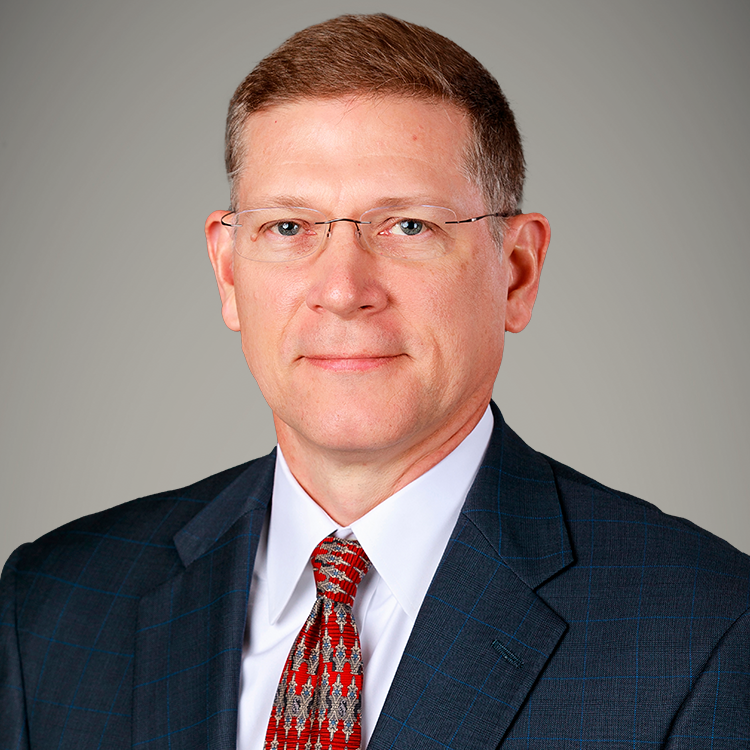 William L. Caughman, III
Partner
Bill Caughman is a partner in the Baton Rouge office of Kean Miller. He joined the firm in 2000 and practices in the business and corporate, intellectual property, and business litigation groups. Prior to joining the firm, Bill was associated with a mid-sized Baton Rouge firm engaged primarily in commercial litigation and intellectual property. Bill assists businesses both large and small in resolving the myriad of legal issues and problems that are encountered on a day-to-day basis. He has extensive experience in litigation matters, as well as business sales and purchases, and general contracting. Bill also assists clients in intellectual property matters involving trademarks, copyrights, trade secrets and allegations of unfair competition.
Representative Experience
Transactions
Representation of the largest fishing company in South Africa in a $382 million dollar transaction involving the outright purchase of a fish processing plant in Empire, Louisiana and a 25 percent stake in the fishing operation
Representation of the owners of an offshore service company in the sale of a major stake in the company to a foreign buyer. The transaction was valued at approximately $100 million.
Representation of an international products company in the acquisition of a portfolio of trademarks valued at more than $4 million
Representation of numerous clients in contract matters involving supply agreements, internet use agreements, equipment purchases and sales, employment, trade secrets, and numerous other areas
Representation of business owners in the sale, or acquisition, of businesses in various fields such as real estate brokerage, blueprint supply, hunting products, safety training, publishing, manufacturing, offshore services, engineering services, chemical sales, home cleaning services, and a business involved in a national franchise
Litigation
Prosecuted, and defended, numerous director and officer liability cases in United States District Court
Represented an offshore service provider in a trade secret case on a complex preliminary injunction hearing
Successfully defended the managing partner of a family farm partnership in a restraining order and Preliminary Injunction hearing regarding control of the Partnership
Successfully represented a major chemical manufacturer in Federal Court in a contractual dispute, obtaining a favorable Summary Judgment
Defended consumer products manufacturers in cases in state court throughout Louisiana
Defended an energy company in Workers Compensation matters throughout Louisiana
Intellectual Property, Technology, Internet
After helping an international manufacturer acquire a multimillion dollar trademark portfolio, assisted the company in maintaining, developing and licensing the portfolio which includes trademarks in countries around the world
Successfully represented an outdoor products manufacturer in a trademark cancellation proceeding
Successfully prosecuted numerous trademark applications for clients in all fields of business
Successfully represented a national advertiser in shutting down Web sites infringing its copyrights and attempting to defraud its customers
Represented an international home products manufacturer in a copyright and trademark infringement suit in United States District Court, involving numerous issues of international law
Represented numerous clients in trademark licensing and use matters.
Representation of clients in connection with the protection of their trademarks from cybersquatters and in cybersquatting matters
Education
Bill earned his B.S. in Finance from Louisiana State University. He earned his J.D. from the LSU Law Center in 1993.
Admissions
Admitted, Louisiana, 1993; United States District Courts for the Eastern, Middle and Western Districts of Louisiana; United States Court of Appeals, Fifth Circuit
Memberships
Member, Baton Rouge, Louisiana State and American Bar Associations (ABA Intellectual Property and Business Law Section); Wex S. Malone American Inn of Court (Programming Committee, 1999; Executive Committee, 2000-01)
Articles, Publications and Presentations
Co-Presenter, Personal Liability of Business Owners: Is your Liability Really "Limited?" Kean Miller Breakfast Briefing, May 25, 2023
Protection of Trademarks from Cybersquatters, Louisiana Law Blog, August 25, 2014
Selected Topics in Residential Contracting Law, Continuing Education Course for Building Contractors, October 2000 and December 2001
Evictions and Landlord-Tenant Law in Louisiana, National Business Institute, August 2001
Community Service
Board Member, St. Andrews Pre-School, a division of the St. Andrews United Methodist Church
Member, Baton Rouge Green
Board Member, Greater Baton Rouge Food Bank