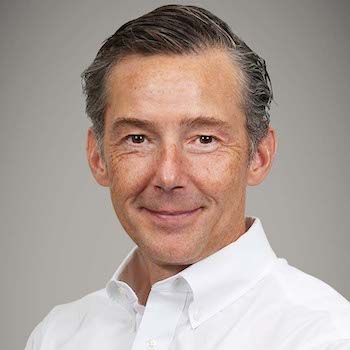 G. Trippe Hawthorne
Partner
Trippe Hawthorne is a partner in the Baton Rouge office of Kean Miller. He joined the firm in 2004 and practices in the construction, ADR and business litigation groups. Trippe has experience in all phases of the construction industry and in a wide variety of commercial litigation, and general litigation matters, including design and construction contracting and dispute resolution across all sectors, including industrial, commercial, public, and residential; public bidding and procurement challenges; and public and private works lien laws. Trippe has experience with administrative law and occupational licensing law, having served as General Counsel for the Louisiana State Licensing Board of Contractors. Trippe also has insight into the Federal Court system, having served as a Law Clerk to the Honorable John V. Parker, United States District Court, Middle District of Louisiana, from 1995 to 1996. He is a Fellow in the American College of Real Estate Lawyers (ACREL) and is a fellow of the Construction Lawyers Society of America. Trippe is AV-rated by Martindale-Hubbell.
Trippe served as a special advisor to the Louisiana Law Institute Security Devices Committee for its Private Works Act Revision Project and is a frequent speaker on construction and design related topics such as the Louisiana contractor's licensing law, industrial engineering and construction contracting and procurement, construction industry issues, heavily negotiated contract provisions, and public bid disputes, and on broader topics, such as diversity in the legal profession and Alternative Dispute Resolution. He is a member of the Louisiana Law Institute ADR Committee. Trippe is an arbitrator and mediator with Perry Dampf Dispute Solutions and is listed in the Louisiana Civil Mediator's Registry, maintained by the Louisiana State Bar Association Alternative Dispute Resolution section.
Away from the office, Trippe enjoys spending time with his wife and three daughters. He also enjoys participating in triathlons, working on bicycles, singing with various groups from his church, and giving back to the community.
Representative Experience
Representation of industrial plant owners, equipment manufacturers, and engineers before the Louisiana Professional Engineering and Land Surveying Board (LAPELS)
Representation of industrial and commercial owners in all phases of construction project contracting and procurement
Representation of a City-Parish government as owner of a telecommunications system in a construction dispute against the engineer of record and a large number of contractors
Representation of contractors before the Louisiana State Licensing Board of Contractors
Former general counsel for the Louisiana State Licensing Board for Contractors
Representation of contractors in disputes involving publicly bid contracts
Representation of a state commission in class action inverse condemnation litigation in a case involving hundreds of millions of dollars in alleged damages
Representation of various clients adverse to the Louisiana Department of Transportation and Development
Representation of various owners, contractors, subcontractors, material suppliers, and design professionals in construction litigation and in mediations and arbitrations involving contract interpretation, performance, lien rights, and remedies
Substantial and significant experience in the Louisiana Private Works Act and Public Works Act
Education
Trippe earned a B.A. in Philosophy from Baylor University in 1992. He earned his J.D. in 1995 from the LSU Law Center where he was a member of the Order of the Coif and Phi Kappa Phi. Trippe is also a member of the LSU Law Center Hall of Fame, and a graduate of the NITA Advanced Trial program and the Harvard Program on Negotiation Mediation Training.
Admissions
Admitted, Louisiana, 1995; Texas, 2015; United States District Courts for the Eastern, Middle and Western Districts of Louisiana; United States Court of Appeals, Fifth Circuit; United States Court of Claims
Memberships
Baton Rouge, Louisiana State and American Bar Associations; Louisiana Association of Defense Counsel, 1997 to present (Board of Directors, 2016 to present); Louisiana State Law Institute Alternative Dispute Resolution Committee

Special Advisor to the Louisiana State Law Institute Security Devices Committee, for comprehensive revision and update of the Louisiana Private Works Act, 2014 to present

Special Reports and Presentations to the Committee and Committee Reporter:

Termination of contractor for convenience as basis for notice of termination, September 8, 2017
Abandonment as basis for notice of termination, July 29, 2016
Survey of Lien Notice Statutes for 50 states, November 20, 2015
Jurisprudence regarding General Contractor's Lien Rights for self-performed work even in the absence of a notice of contract, November 21, 2014
Articles, Publications and Presentations
Lease Work Letters, Part Two: When the Tenant Performs the Work, ABA Probate & Property Magazine, July/August 2023
Lease Work Letters, Part One: When the Landlord Performs the Work, ABA Probate & Property Magazine, May/June 2023
Good as Gold or Fool's Gold – What Does It Mean to an Owner for a Contractor to be Licensed, Bonded, and Insured?, Louisiana Law Blog, September 2, 2021
Designated Responsible Engineers, Louisiana Law Blog, May 20, 2021
Louisiana Lien Waivers and Clear Lien Certificates - What Good are They to Owners?, Louisiana Law Blog, August 20, 2020
Bill to Revise and Update the Louisiana Private Works Act Passes out of the House of Representatives, Louisiana Law Blog, May 9, 2019

Louisiana State Licensing Board of Contractors Updated Rules, Louisiana Law Blog, February 15, 2019

Recent Developments in the Louisiana Public Bid Law, Louisiana Association of Defense Counsel, August 24, 2017
Practice Note: Compelling and Staying Arbitration in Louisiana, Practical Law, 2017
Heavily Negotiated Contract Provisions, Kean Miller Business Briefing Seminar, March 18, 2016
Heavily Negotiated Contract Provisions, Louisiana Engineering Society, September 25, 2015
Recent Developments in Private Works Act, Louisiana Bankers Association Bank Counsel Annual Conference, December 10, 2015
International Arbitration, Interlaw Americas Meeting, February 2014
Louisiana Private Works Act, National Association of Credit Management Conference, March 14, 2013
ADR and Mediation: The Next Generation of Dispute Resolution Techniques, Kean Miller Outside Insights, December 6, 2012
ADR and Mediation: The Next Generation of Dispute Resolution Techniques, Association of Corporate Counsel, October 12, 2012
The Uniform Public Bid Form and Recent Developments in the Public Bid Law, Kean Miller Construction Seminar, December 3, 2010
Louisiana's Contractor Licensing Law, Construction Law in Louisiana, LSU Center of Continuing Professional Development, September 24, 2010
Louisiana's Unfair Trade Practices and Consumer Protection Act: Louisiana State Licensing Board for Contractors continuing education provider
Community Service
Louisiana State Bar Association Citizen Lawyer Award, 2019 recipient

Burden Foundation: Board of Directors 2013 to present; Secretary 2015 to present
Friends of LSU Rural Life Museum: Board of Directors 2009 to present; Vice-Chair, 2014-2015
Open Air Ministries: 2007 to present; founder; director of Open Air Bike Repair
Friends of Open Air Ministries of Baton Rouge: Founding Director and Board of Directors Vice Chair, 2012 to present
Rotary Club of Baton Rouge: 2009 to present
A.C. Lewis YMCA: Board of Advisors, 2005-2008, President 2008; Edward D. Grant Volunteerism Award, 2008
LSBA Crystal Gavel Award, 2010 recipient
National Leadership Board, Fellowship of Christian Athletes-Endurance, 2006-2010
University Baptist Church: Governing Board 2012-2014 (Chair, 2014), Deacon and Sunday School Teacher, Sanctuary Choir, Grace Rising Ensemble; Men's Celebration Quartet
Baton Rouge Business Report's "40 Under 40," 2008
YMCA Rouge Runners Kids Running series: Founder and Race Director, 2006-2010