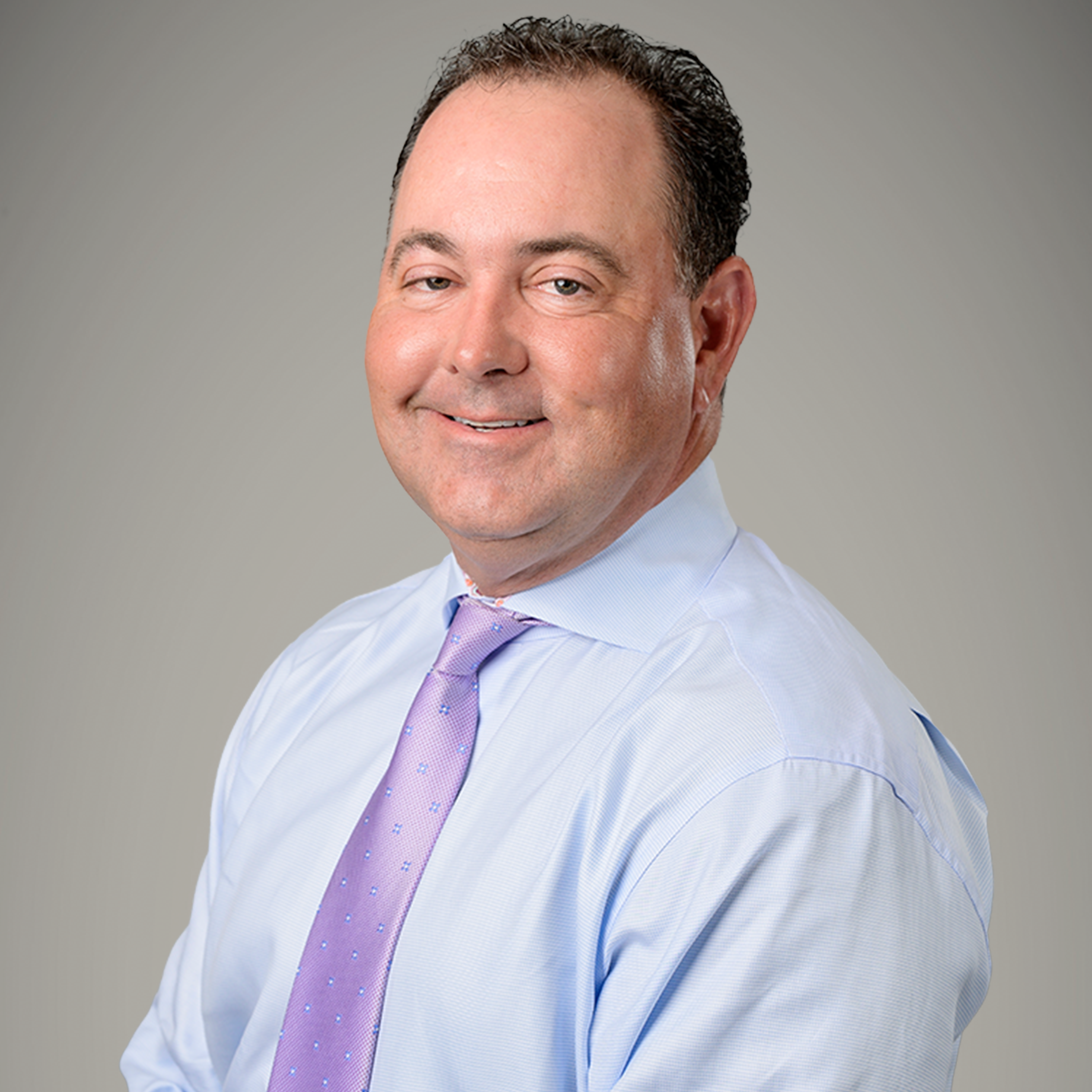 Gregory M. Anding
Partner
Greg Anding is a litigation partner in the Baton Rouge office of Kean Miller. He joined the firm in 1995 and practices in the trial, toxic tort, expropriation, and commercial litigation groups. Greg is the Practice Group Leader for the Firm's Occupational Exposure and Toxic Tort Litigation group. He represents clients in asbestos and benzene defense, other occupational and toxic tort litigation, hearing loss claims, expropriation (eminent domain) litigation, and business litigation.
Greg serves as National Coordinating Counsel for a supplier of asbestos cement pipe in litigation across the United States. He also serves as National Coordinating Counsel for a major paper manufacturer in asbestos litigation. Greg has particular experience representing clients in cases involving premises liability, products liability, personal injury involving occupational and chemical exposures, and pipeline expropriation and expansion projects. He has specialized in asbestos and benzene litigation for over 20 years. Greg has handled numerous asbestos and benzene cases, working with many of the top defense experts, deposing plaintiffs' experts in all disciplines, and serving as defense liaison counsel in several cases. He has taken two asbestos trials to verdict, several to jury selection and opening, and countless to the courthouse steps. His courtroom experience includes trials in other types of litigation as well, including hearing loss trials and several expropriation trials for pipeline companies.
Greg is AV-rated by Martindale-Hubbell.
Representative Experience
Asbestos and Occupational Exposure Litigation

Serves as National Coordinating Counsel for a supplier of asbestos cement pipe in litigation across the United States
Serves as National Coordinating Counsel for a national paper manufacturer in connection with asbestos litigation
Representation of major petrochemical companies and paper production facilities in jury trials, case management and complete work-up of defense of claims involving both living plaintiffs and wrongful death and survival claims brought by families of deceased contractors and employees who allegedly developed and died from mesothelioma as a result of exposure to asbestos-containing products at numerous sites during their careers
Benzene Litigation

Representation of major petrochemical companies in the successful exclusion of plaintiff's causation expert and corresponding successful motion for summary judgment, dismissing all of plaintiff's personal injury claims for alleged exposure to benzene
Representation of major petrochemical companies in numerous personal injury suits brought by contractors and employees for claims allegedly related to exposure to benzene
Expropriation and Land Use

Representation of a major energy company in management of a high-profile 42-inch natural gas pipeline expropriation project from the Haynesville Shale in North Louisiana near Mansfield, Louisiana to Napoleonville, Louisiana. The project involved the acquisition of more than 250 miles of land through conventional agreement and expropriation litigation, as well as environmental, regulatory and governmental relations issues.
Representation of global pipeline company in the successful expropriation of property for the transportation of ethylene to a major polyvinyl chloride facility
Representation of major petrochemical company in several bench trials for the expropriation of property to construct common carrier pipelines spanning four parishes in south Louisiana
Prevailed in Louisiana Supreme Court landmark decisions establishing the appropriate method for the determination of just compensation in pipeline expropriation cases in Louisiana and route selection criteria
Class Action Litigation and Environmental Litigation

Representation of international chemical manufacturer in class certification hearing involving claims brought by crawfish farmers throughout Louisiana for lost crops and resulting profits allegedly caused by crawfish exposure to client's insecticide used to treat rice seed
Successfully removed several cases to federal court on the basis of federal officer removal statute for international rubber producer whose facility was controlled by the federal government during World War II as part of the war effort
Published Decisions
James Clifford Arrant, 2015 WL 2082431; -So.3d -, 2013-2878 (La. 5/5/15): landmark Louisiana Supreme Court ruling that occupational noise-induced hearing loss claims are barred in tort on the basis of worker's compensation exclusivity.
Malcolm LeBlanc, 513 F.Supp.2d 641 (E.D. La 6/18/2007); 275 Fed.Appx. 319 (5th Cir. 4/22/2008) (vacated and remanded for reconsideration; 2009 WL 3837397 (E.D. La. 11/13/2009); 396 Fed.Appx. 94 (5th Cir. 9/23/2010)(affirmed): excluding plaintiff's causation expert and dismissing plaintiff's claim in benzene personal injury suit.
Acadian Gas Pipeline System v. Nunley, 77 So. 3d 457 (La. App. 2 Cir. 11/2/11); 80 So. 3d 487, 2011-2680 (La. 2/10/12) (writ denied), finding in favor of Acadian Gas Pipeline on Nunley's route selection challenges.
Exxon Mobil Pipeline Co. v. Union Pacific R. Co., 35 So. 3d 192, 2009-1629 (La. 3/16/10), wherein the Louisiana Supreme Court clearly set forth the principle that "necessary" in the context of expropriation refers to the necessity of the purpose for the expropriation, not the necessity for a specific location.
Exxon Pipeline Company v. LeBlanc, 2000-C-2559 (La. 10/05/01), 796 So. 2d 665
Exxon Pipeline Company v. Hill, 2000-C-2535 c/w 2000-C-2559 (La. 5/15/01), 788 So. 2d 1154, which established the appropriate method for the determination of just compensation in pipeline expropriation cases in Louisiana.
Education
Greg earned his B.S., summa cum laude, from Louisiana State University in 1992. He earned his J.D. in 1995 from the LSU Law Center where he was a member of the Order of the Coif and the Louisiana Law Review.
Admissions
Admitted, Louisiana, 1995; Texas, 2019

Memberships
Baton Rouge, Louisiana State, Texas State, and American Bar Associations; Defense Research Institute; Louisiana Association of Defense Council
Articles, Publications and Presentations
Damages 5X Higher Than Usual Awarded to Surviving Children of Mesothelioma Plaintiff, Louisiana Law Blog, February 20, 2023
Benzene in Sunscreens Could be the Next Big Toxic Tort, Law360, August 10, 2021
Contributor, Baton Rouge law firm Kean Miller embraces Lean Six Sigma management approach, Baton Rouge Business Report, November 29, 2017
Latest Personal Jurisdiction Ruling May Spark Increase in Louisiana Asbestos Litigation, Louisiana Law Blog, April 11, 2017
Does This Piece Fit?: A Look at the Importation of the Common Law Quitclaim Deed and After-Acquired Title Doctrine into Louisiana's Civil Code, 55 Louisiana Law Review 159
Co-Author: 'Just Compensation' or Just a Windfall? Do Sales of Pipeline Servitudes Provide Valid, Reliable Comparables for Determination of Just Compensation in Pipeline Expropriation?, 45 Loyola Law Review 381, 1999
Community Service
Capitol Sertoma Club, 1996 - 2016
Catholic High School Men's Club, 1989 – present
Public Relations Co-Chairman, Capitol Sertoma Hall of Fashion Ball, 2007