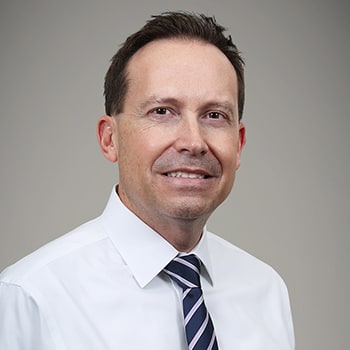 J. Mark Miller
Partner
Mark Miller is a partner in the Shreveport office of Kean Miller. He joined the firm in 2020 and practices in the business group. Mark has more than 23 years of experience as a transactional attorney and litigator. Mark began his practice in litigation which provided him with valuable experience in recognizing that litigation can often be avoided by eliminating or reducing risk at the contract and transactional stage. Mark shifted his practice to include transactional work representing clients in corporate transactions, business formations, corporate governance, mergers and acquisitions, contract preparation, contract negotiations, real estate transactions and commercial transactions. Mark also dedicates a significant portion of his practice to succession and probate work, interdictions and estate planning. Mark continues to represent clients in litigation of corporate, commercial, real estate, probate and interdiction matters.
Representative Experience
Representation of buyers and sellers in mergers and acquisitions of corporations and limited liability companies including lender and seller financed transactions
Representation of corporations and limited liability companies as general corporate counsel
Representation of companies regarding preparation or review of corporate governance documents, vendor agreements, lease agreements, indemnification agreements, buy/sell agreements, non-compete agreements, non-disclosure agreements, employment agreements and contractor agreements
Representation of finance companies, corporations, and shareholders in the drafting, reviewing, and finalization of commercial loan documents
Representation of shareholders, members, and partners in ownership disputes of corporations, limited liability companies and partnerships
Representation of creditors in collection actions on notes and accounts including executory process proceedings
Probate of undisputed and disputed estates
Representation of legatees, heirs, executors, administrators, and creditors in succession proceedings
Representation of clients in complex probate proceedings including action for recovery of succession assets
Representation of property and timber company owners in sales and purchases of residential and commercial real estate
Representation of co-owners in real estate partition proceedings
Representation of property owners in breach of buy/sell agreements and boundary dispute litigation
Representation of nursing homes and interdicts for recovery of misappropriated property and funds
Representation of insurers and insureds in commercial liability claims, directors and officer liability claims, fiduciary liability claims, and land title claims
Education
Mark earned his B.S. in Finance from Louisiana State University, Shreveport in 1994. He earned his J.D. from the LSU Law Center in 1997. After law school, Mark served as a judicial law clerk for the 14th Judicial District Court in Calcasieu Parish.
Admissions
Admitted, Louisiana, 1997; United States District Court for the Western District of Louisiana, United States Court of Appeal, Fifth Circuit; and United States Supreme Court
Memberships
Shreveport, Natchitoches, Louisiana State and American Bar Associations; Louisiana Association of Defense Counsel – Board Member
Articles, Publications and Presentations