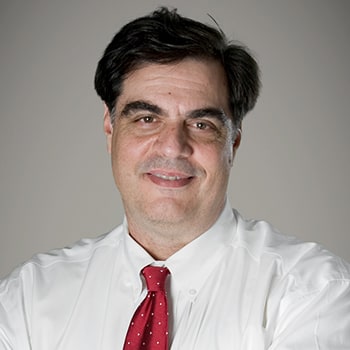 Mark D. Mese
Of Counsel
Mark Mese is Of Counsel to the Baton Rouge office of Kean Miller. He joined the firm in 1992. His practice includes insurance coverage and insurance coverage litigation for policyholders and specialized risk groups and self insured associations. He represents clients in a wide variety of cases involving insurance coverage, including coverage of environmental claims, real estate disputes, construction claims, banking claims, medical billing issues, as well as contractual indemnity disputes, and mass tort litigation. Mark also works with clients to develop insurance programs and negotiate and draft contracts with insurance and indemnity issues. He also provides advice to parties involved in acquisitions and mergers on ways to evaluate coverage issues and ways to structure transactions to maximize coverage.
Mark is a Vice-Chair of the American Bar Association Insurance Coverage Committee, and a past editor of the International Risk Management Institute CGL Reporter. He is the general counsel for Louisiana Home Builders Association General Liability Trust. Mark frequently speaks and writes on insurance coverage and indemnity issues. Mark is a landowner with properties covered by a cell tower lease. He has negotiated cell tower leases, extensions, and buyouts for himself and his clients.
Representative Experience
Representation of various pipeline companies and contractors in various insurance coverage disputes arising out of chemical pipeline operations and accidents
Successful representation of a chemical company in a multi-million dollar insurance coverage dispute arising out of mass tort claims in Lake Charles, Louisiana
Successful representation of a chemical plant in a complex insurance coverage and indemnity dispute with a large engineering firm while the engineering firm was in a Chapter 11 bankruptcy
Successful representation of fortune 500 company in a multi-million dollar property claim
Successfully represented a large publicly traded client in large D & O coverage claims
Currently representing banks, financial services companies, and industrial clients in insurance coverage disputes involving complex financial contracts, tort disputes, and environmental cleanup issues
Representation of land owners in the negotiation of real estate leases, servitudes, and sales with cellular telephone companies
Education
Mark earned his B.S. from Louisiana State University in 1979 and his M.S. from the University of California at Davis in 1981. He earned his J.D. from the LSU Law Center in 1984.
Admissions
Admitted, Louisiana, 1984; All federal courts in Louisiana; United States Court of Appeals, Fifth Circuit
Memberships
American Bar Association (Tort and Insurance Sections; Insurance Coverage Litigation Committee; Business); Louisiana Association of Defense Counsel
Articles, Publications and Presentations
Duty to Defend, Baton Rouge Business Report, July 4, 2017
Legal Considerations for Cell Tower Leasing and Servitude Sales in Louisiana, Louisiana Law Blog, August 25, 2015
Laws Governing Trusts in Louisiana Became Animal-Friendly This Year, Louisiana Law Blog, August 6, 2015.
How to Respond to a Liability Insurer's Denial of Coverage, Louisiana Law Blog, April 16, 2014.
Author of Direct Action Statutes in Various U.S. Jurisdictions in the International Risk Management Institute, Comprehensive General Liability Reporter, 2003.
Wind vs. Flood Coverage and Hurricane Katrina, BNA Class Action Litigation Reporter, Volume VI, Number 21, November 11, 2005.
Senior Editor and Co-Author of Recent Developments in Insurance Coverage Litigation chapter of the ABA Tort Trial and Insurance Practices Law Journal, Winter 2007.
Editor, Comprehensive General Liability Reporter, International Risk Management Institute 2003-2008.
Three Things Every Contractor Should Know Before Signing That Construction Contract for Building Remediation, August 27, 2009.
Co-author of the chapter Trigger of Coverage Under Comprehensive General Liability Policies in the 2nd and 3rd Editions of ABA Hand Book on General Liability Insurance
Present paper and talk on Insurance Coverage and Environmental Disasters at the ABA Trial on Insurance Practice Session of the Annual Spring Leadership Forum, May 2012
Community Service
Member, Southeast Region Advisory Leadership Council, Louisiana State University Agricultural Center
Board Member, Past President, Mid City Merchants Association of Baton Rouge
Member, Past Chairman, Council for Basic Sciences of Louisiana State University
Past Volunteer, Volunteers in Public Schools, Glen Oaks Middle School
Member, The Greater Baton Rouge Chamber of Commerce
Founding Member, Friends of Botany, Louisiana State University
Associate Member, Greater Baton Rouge Board of Realtors®
Board Member, Baton Rouge Botanical Garden
Board Member, Burden Horticultural Society
Board Member, Rescue Bank