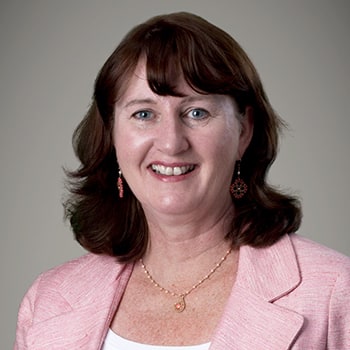 Maureen N. Harbourt
Of Counsel
Maureen Harbourt is of counsel in the Baton Rouge office of Kean Miller. She joined the firm in 1983 and has over 25 years of experience in Louisiana and federal environmental law. Maureen was named a 2016 Energy and Environmental Trailblazer by the National Law Journal in May 2016. She represents local, national and international industrial and commercial clients in a wide variety of substantive environmental areas such as Title V, PSD and CAIR/CATR air permitting, emissions trading, greenhouse gas and climate change, stratospheric ozone regulation, underground injection including gas storage and carbon sequestration projects, hazardous waste and remediation, RECAP, environmental compliance and audits, environmental aspects of project financing, due diligence and environmental issues in mergers, acquisitions and reorganizations, and with respect to regulatory and legislative development.
Maureen works with the Louisiana Chemical Association and other trade associations and individual clients with regard to environmental permitting and project planning, as well as rulemaking and legislative issues. She regularly advises clients with regarding to compliance issues. Maureen has particular experience in creating in-plant environmental training programs. She also works extensively with other members of the firm on energy and alternative energy development projects.
Maureen is a founding member of the firm's Diversity Council and regularly participates in activities to encourage diversity within the legal profession. She has been listed in Louisiana Super Lawyers from 2008-2023 and in 2010 and 2022 was included on the Top 25 Women Attorneys in Louisiana list. She was recognized as one of Baton Rouge Business Report's nine most Influential Women in Business for 2010. She is listed as a top lawyer in Chambers USA 2018-2023, in the area of environmental law. She is listed by The Best Lawyers in America, 2006-2024 and was listed as the Baton Rouge Lawyer of the Year in Environmental Law for 2012 and 2021. She was listed in the 2023 edition of Baton Rouge Business Report's Capital Region 500. Maureen is AV-rated by Martindale-Hubbell.

Representative Experience
Counsel to a national chemical company on environmental issues with regard to a multi-million dollar acquisition of a Lake Charles facility
Successful defense of a major international petrochemical company in litigation upholding new source air permits for plant expansion
Counsel to major energy company in a $590,000,000 acquisition of a Louisiana refinery
Counsel to major petroleum-coke gasification project in permitting and environmental assessment issues
Counsel to several clients in obtaining PSD, acid rain, and Title V permits for new power units and other "greenfield" plants
Successful reclassification of hazardous waste stream to a recyclable material for a Louisiana chemical manufacturing company
Counsel to trade association for development of carbon sequestration legislation in Louisiana
Counsel to pipeline client for environmental permitting associated with major new natural pipeline and associated compressor stations
Education
Maureen earned her B.A. from Louisiana State University in 1979. She earned her J.D. in 1982 from the LSU Law Center where she was a staff writer for the Louisiana Law Review.
Admissions
Admitted, Louisiana, 1983
Memberships
Baton Rouge, Louisiana State (Environmental Law Committee) and American (Section on Energy and Environmental Resources and ABA Commission on Women in the Profession) Bar Association; Air and Waste Management Association; Women's Energy Network, Louisiana Chapter
Articles, Publications and Presentations
Emergency Use Authorizations for Coastal Use and Dredge/Fill Permits to Address Impact of Hurricane Ida, Louisiana Law Blog, August 31, 2021
Environmental Self-Audit Legislation Passes the House and Senate, Louisiana Law Blog, June 9, 2021
Louisiana Special Hurricane Reporting Requirements for Hazardous Materials, Louisiana Law Blog, August 25, 2020
New Clean Water Act Section 401 Certification Rule Released; Limited Impacts to LDEQ Certification Process, Louisiana Law Blog, July 17, 2020
Sellers and Distributors of Disinfectants Beware: The Virus Causing COVID-19 Is a "Pest" Under FIFRA, Louisiana Law Blog, May 7, 2020
Louisiana Department of Environmental Quality Issues COVID-19 Order, Louisiana Law Blog, March 19, 2020
Chemical Safety Board's New Release Reporting Rules in Effect March 2020, Louisiana Law Blog, March 11, 2020

Missouri District Court Rules That PSD Violations Can Be Addressed By Imposing Controls At Company Facilities Other Than The Facility Violating PSD, Louisiana Law Blog, October 16, 2019
Ten Tips for Saving Dollars in the Environmental Arena, Kean Miller Environmental CLE, Houston, Texas, September 14, 2018
Best Practices for Preserving the Louisiana "Upset" Defense for Air Releases, Louisiana Law Blog, May 23, 2018
Louisiana Department of Natural Resources Authorizes Relief Including After the Fact Coastal Use Permit Process for Emergencies Resulting from Hurricane Harvey, Louisiana Law Blog, August 30, 2017
Update on Potential Louisiana State Police Requirements - Hurricane Harvey, Louisiana Law Blog, August 25, 2017
EPA Not Likely to Revise Primary National Ambient Air Quality Standard for Nitrogen Dioxide, Louisiana Law Blog, April 17, 2017
Louisiana Department of Environmental Quality Provides Relief and Guidance Under Emergency Administrative Order for August 2016 Flood, Louisiana Law Blog, August 16, 2016
The Expanding Scope of Environmental Crimes, Louisiana State Bar Association, Annual Seminar on White Collar Crime (with Dee Thomas AUSA E.D. La, Tricia Jones AUSA M.D. La., and Walter Becker) New Orleans, LA, November 2009.
Update on Climate Change Regulatory Activities, presentation to Southwest Chapter, Air and Waste Management Association, Lake Charles, LA, September 2009.
Enforcement Considerations Under the EPA Vessel General Discharge Permit, Offshore Marine Safety Assn. Annual Meeting, New Orleans, LA, July 2009.
The Status of NESHAP Startup, Shutdown and Malfunction Rule Post-Sierra Club v. EPA, Air and Waste Management Association, New Orleans, LA, January 2009.
Developments in Climate Change Law in the United States, LSU Law Center Environmental Law Seminar, April 2008.
"Training Your Responsible Official and Supervisory Personnel-The Reasonable Inquiry Process," Air & Waste Management Association, Louisiana Section, Fall Conference, 2007.
Title V: Reporting of Permit Deviations, Semiannual Monitoring and Annual Compliance Certifications, Air & Waste Management Association, National Conference, June 2006.
The Energy Policy Act-LSU Law Center Advanced Environmental and Toxic Tort Issues Conference, 2006.
Responding to Audit Requests and Other Legal Ethics Issues, LSU Law Center Advanced Environmental and Toxic Tort Issues Conference, May 2002.
Environmental Assessments and Environmental Justice Issues in the Louisiana Permit Process, Louisiana Department of Environmental Quality Annual Conference, March 2002.
Ozone Reclassification Issues Affecting Louisiana, Louisiana State Bar Association, Environment Committee Annual Winter Seminar, 2001.
Co-author, Air Pollution Control (Chapter 6) Louisiana Environmental Handbook, Lawyers Cooperative Publishing.
Kaplan: Continuing Problems With the Constant Acknowledgment Rule, 41 Louisiana Law Review 746.
Community Service
Board Member, Louisiana Resource Center for Educators
United Way, Gottlieb Association
Past Chairman of Kean Miller Committee, Volunteers in Public Schools, Glen Oaks Middle School
Baton Rouge Green
Steering Committee for Economic Development Campaign, Educational Council, Baton Rouge Chamber of Commerce
Super Lawyers