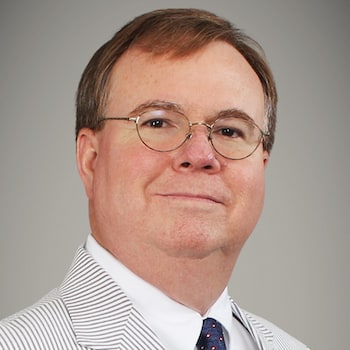 Richard S. Pabst
Partner
Richard Pabst is a partner in the New Orleans office of Kean Miller. He joined the firm in 2001 and practices in the oil and gas, environmental and litigation groups. Richard has more than 30 years of experience in oil and gas transactions, environmental regulatory and remediation issues and related litigation. Prior to joining the firm, he served as a Senior Counsel with the Texaco legal department in New Orleans and Houston. Richard has special experience in handling legal issues related to Legacy Litigation specifically dealing with the remediation of contaminated oil and gas properties, Naturally Occurring Radioactive Materials (NORM), wetlands loss and Underground Storage Tanks (USTs) and related litigation. He advises clients with regard to environmental litigation and settlement strategy and remediation and regulatory issues involving state and federal agencies.
Richard has completed the Mediation Program at the Harvard Law School and, as a former senior corporate counsel, brings an "in-house" perspective to the appropriate resolution of legal disputes.
Richard is AV-rated by Martindale-Hubbell.
Representative Experience
Liaison counsel for various defendants in wetlands loss cases
Lead counsel for a joint defense group in several NORM personal injury and property damage class action and mass joinder cases
Lead counsel for a major international oil company with significant Louisiana oil field environmental litigation and regulatory issues involving NORM, wetlands loss, oil field remediation, oil spill, and UST issues
Directed several internal investigations involving corporate conduct and regulatory compliance issues
Education
Richard earned his B.S. in Finance from the University of New Orleans in 1982. He earned his J.D. from the LSU Law Center in 1986, and his LL.M in Energy and Environment from the Tulane University Law School in 1993. While at LSU, Richard was a member of the Jessup International Law Moot Court Team. He was a Fellow at the Loyola Institute of Politics in 2008-2009, attended the Mediation Program at the Harvard Negotiation Institute in 2009 and was a Fellow at the Loyola Institute for Environmental Communication in 2012.
Admissions
Admitted, Louisiana, 1986; Texas, 2000; All federal courts in Louisiana; United States Supreme Court
Articles, Publications and Presentations
Speaker: "Environmental Law: How it Stimulates Change," Loyola Institute for Environmental Communications, 2012
Speaker: "Mitigating Liability for Response Costs and Other Economic Damages in Private Party Actions Involving Soil or Ground Water Contamination," Chemical Products Liability & Environmental Litigation, American Conference Institute, 2011
Guest Lecturer: Loyola Law School, Environmental Issues in Louisiana Mineral Law, 1999– 2006
Speaker: "Selection and Retention of Outside Counsel," Annual Meeting of the Environmental Law Section of Commercial Law Affiliates, 2000
Speaker: "Legal Issues in Dealing with NORM," NORM Conference, American Petroleum Institute and Gas Research Institute, 1995
Speaker: "Solid Waste Management," Louisiana Environmental Law Seminar, Government Institutes, Inc., 1993
Author: The Corporate Dilemma--Is it Possible to Preserve a Privilege for Environmental Audits?, 41 La Bar J. 110, 1993
Associate Editor: Digest of Decisions Under the Petroleum Marketing Practices Act, June 19, 1978 - March 2, 1988, Volume VIII, 1988