Message from the Managing Partner
A message to our clients, colleagues and friends,
READINESS, RESPONSIVENESS AND SERVICE
While our physical offices may be quiet, our lawyers and staff are busy assisting clients, collaborating with colleagues, and reporting on the shifting legal landscape and its effect on the businesses and industries we serve. During this unique time, the locations of our personnel may have changed, but their goal remains the same – readiness, responsiveness and exceptional client service while also helping to protect our families and the larger communities where we live and work.
SERVICE CONTINUITY
Uninterrupted service and access continues to be our primary focus. To that end, the firm's service continuity plan is performing beyond expectations. Our attorneys and team members are working remotely with the full capabilities of our firm's technology platform, knowledge base, and practice teams at their disposal. Almost 300 of our attorneys, paralegals and staff are connected remotely every day and are using Microsoft Teams and other innovative technologies to continue to collaborate and connect. Essential Teams are deployed in our open offices to support our remote workforce and ensure that mail, packages, deliveries and other business functions remain effective and efficient.
CLIENT RESOURCES
We are continuing to monitor local, national and global scenarios as they change by the hour, yet we are steadfast in our pursuit to provide up-to-date information and legal alerts to best serve our clients. Members of our multi-disciplinary COVID-19 Client Resource Group recently hosted a webinar discussing critical resources to protect your business and employees from the impact of coronavirus. We are in the process of developing follow-up webinars that will cover significant new developments as early as this week. We continue to publish highly relevant information on our law blogs with COVID-19 legal resources available here and here. Please be sure to check the blogs regularly for updates and helpful alerts and information. Or, subscribe to any of our alert lists here.
STANDING READY
Now more than ever, Kean Miller stands ready to serve clients at the highest level. A list of our attorneys and their contact information is available here or by emailing client_services@keanmiller.com. Whether by telephone, email, video technology, or collaboration platform, we are listening, responding, and acting on your behalf.
Together, we will face this global health challenge and emerge stronger than ever.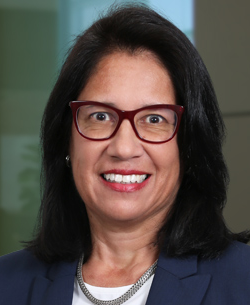 Managing Partner