Message from the Managing Partner
To our clients, families and friends –
Our hearts go out to those affected by Hurricane Ida, including the attorneys and staff in our law firm. We stand with you. The communities where we live and work are resilient and resourceful, and the people within our law firm are as well. Whether we are helping our neighbors, serving our clients, or lending a hand to the less fortunate, we remain committed to a robust regional recovery of which we can all be proud. We have learned much over the past fifteen years, from hurricanes Katrina to Gustav, and from the 2016 and 2017 floods in Baton Rouge and Houston, to the global pandemic. Those lessons will serve us well as we navigate this new challenge.
I am pleased to announce that our New Orleans office has reopened effective today, September 10. Our other office locations in Louisiana and Texas have been instrumental in our firm's Disaster Recovery Plan. Thank you for the messages of hope and concern from around the country and around the world. Your words of comfort are meaningful and appreciated.
Please do not hesitate to contact me if you have questions, suggestions, or for opportunities to assist those impacted by this natural disaster.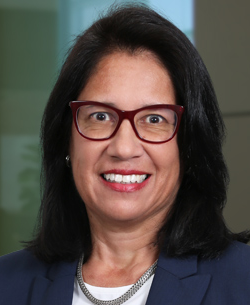 Linda Perez Clark
Managing Partner