Message from the Managing Partner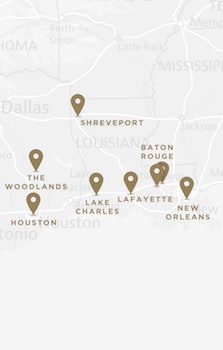 People First. It's why the firm was established over thirty years ago.
Kean Miller was born on Valentine's Day 1983, when nine attorneys in a well-respected and successful law firm announced they were departing to begin anew. Their inspiration for this new law firm was the passion to create a positive culture, wherein the attorneys enjoyed working together for the benefit of the client and the community; a place where the attorneys were friends first and business partners second; a place where partners did not compete with one another; and an environment where the client came first and the projects were performed by the most qualified attorney.
Today, we are happy to report that the vision of our founding partners, to create a culture and environment that puts people first, remains a fundamental building block of our business and our relationships. This philosophy is alive today, from the people we represent, to people we employ; from the charitable organizations we serve, to the civic causes we support.
The fact that we now have more than 160 attorneys, offices in five Louisiana cities, and two in Texas, has neither dampened the spirit of this philosophy nor tempered the enthusiasm we have for our clients, our people, or the communities we strive to support with our time and talents.
G. Blane Clark, Jr.
Managing Partner