Message from the Managing Partner
With 2022 well under way, we at Kean Miller have much for which to be thankful. We have maintained a trajectory characterized by solid growth, innovation in the legal profession, and a commitment to our valued clients. 2021 saw us add new partners, associates, staff, and practice areas in all offices, and this year, that momentum continues as we expand our client resources throughout Texas and Louisiana.
Nothing can temper the enthusiasm and dedication we have for our clients, the people we employ, and the communities we support with our time, talents, and resources. Kean Miller continues to set the standard for excellence in client service, having earned numerous awards for our market-leading practices and creative legal representation. Once again, we are honored to be recognized by the National Law Journal's NLJ 500, the Law 360 Top 400, and the BTI Client Service All-Stars. Furthermore, Kean Miller has achieved Mansfield Rule 4.0 certification and the Mansfield Certification Plus status, a rare double honor bestowed on a select group of law firms that prove a genuine commitment to diversity and inclusion in the legal profession.
Even during the uncertain times of the past two years, our collaborative culture, people-first approach, and commitment to quality are foundational aspects of Kean Miller. We steadfastly remain Your Counsel.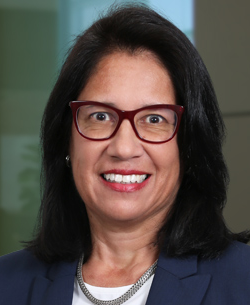 Linda Perez Clark
Managing Partner