Message from the Managing Partner
A message to our clients, colleagues and friends,
Our firm continues to assist clients, collaborate with colleagues, and report on the shifting legal and business landscape. Whether we are working remotely or in the office, our goal remains the same – readiness, responsiveness and exceptional client service while protecting our families and the larger communities where we live and work. We are steadfast in our pursuit to provide meaningful advice and counsel to best serve our clients.
Now more than ever, Kean Miller stands ready to serve clients at the highest level. Whether by telephone, email, video technology, or collaboration platform, we are listening, responding, and acting on your behalf. Together, we will face the challenges and emerge stronger than ever.
For the past year, Kean Miller has been striving toward Mansfield Rule Certification and will continue our efforts into 2021 by participating in the next iteration of the Mansfield Rule Certification program. This important certification demonstrates Kean Miller's continued dedication to diversity and inclusion. We look forward to sharing more information on Mansfield in the coming months.
To contact an attorney visit our website here or email client_services@keanmiller.com.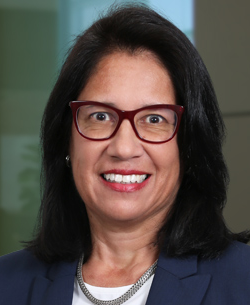 Linda Perez Clark
Managing Partner